It is clear that children with autism benefit from intensive, early intervention that focuses on increasing the frequency, form, and function of communicative acts. According to a study from Yale University, communication deficits are one of the core symptoms of ASD. all human actions were behavior-based, including language and language acquisition.
BF Skinner broke language down into five behavioral operants:
Mand – A motivating operation, such as a directly stated demand ("I want milk!") resulting in immediate reinforcement.
Tact – An observation or description of the environment.
Intraverbal – Responses to prompts (tacts or mands, typically) offered by other people.
Echoic – Repetition of the verbal behavior of other people.
Autoclitic – A modification of one of the other forms, such as saying "I think I want milk."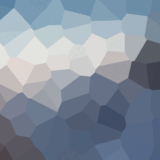 Unit Name
Date
Hours
Program Overview
One-On-One ABA Therapy
Monday to Friday
7.5 hrs/week
School Readiness Group
Tuesday and Thursday
3 hours/week
Swimming Coaching
Tuesday and Thursday
1 hour/week
Sports and Yoga Group
Saturday
45 minutes/week
Social Skills Group
Saturday
1 hour/week
Early Intervention
Monday to Friday
7.5 hrs/week
ABA Clinical Sessions
Monday to Friday
5 hrs/week
Important Dates
Related Information
Semester start and end dates, holidays
Research at Our School