Early Education
Our only focus is to provide clinically researched, family-focused, and collaborative ABA therapy to children
Learn more
ABA Therapy
ABA is an effective intervention. ABA, in combination with other services, can also be very beneficial.
Learn more
Parent Training
You will learn practical ways of improving your parent-child relationship, strategies for creating daily routines, and so much more.
Learn more
Start Right Therapy
The supporting services might also benefit as an additional method for reaching meaningful goals.
Learn more
Our core values
Classes
The perfect class for your child with the best staff and best teachers.
Learn more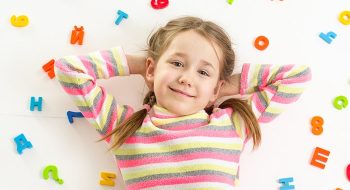 We prepare our students with the skills necessary to function independently in the classroom setting.
Learn more
April 2, 2016 at 11:00 AM
We are open at Kondappa Layout, Doddanekkundi, Bengaluru
360 degree ABA Therapy
We focus on an ABA lifestyle for families because we feel that what you learn at the Be Change Center for Autism must be implemented at home to ensure the best results possible for your child.
Our News
The perfect class for your child with the best staff and best teachers.
We provided 4 classes with 9 to 12 children to 5 years of age.
We provided 4 classes with 9 to 12 children earch aged 12 months to 5 years of age.
Our happy parents
Good Center with quality staff who work hard in bringing Change in the life of an autistic child which was true in the case of my child who learnt many skills in a period of 16 months. I'm very happy about that. The management keeps monitoring the program of the child periodically. Thanks to the management and the therapists for their dedicated efforts in nurturing the kids. Wishing them all the best….
I have been taking my son to Be change since the last 2 years. He learnt to communicate and many other things. He enjoys going there. I have discussed many of the issues we faced and with their advice and help, have been able to overcome them. They are also open to feedback and suggestions.
We have been here for past 8 months, one of the best center in Bengaluru.Lots of improvement gained by our child during this tenure.Following the instructions and commands,immitation skill has improved,gradual development in speech also.Therapist well trained and informative.
FAQ
ABA therapy focuses on to increase desirable behavior and minimize unwanted or problem behaviors in the natural environment. ABA therapy programs are comprehensive and cover a variety of areas the child needs to be successful. The overall goal is to teach your child to learn how to learn!
Parents are permitted to observe the therapy session
All experienced Behavior Therapists
Natural environment foccused therapy
Frequent supervision
Termly review and IEP updation
Be Change Behavior Therapists who work with your child will document data throughout the day so his or her progress can be assessed. This information is reviewed with the family during parent meetings and training sessions.
It is a priority at Be Change Centre that parents remain informed regarding their child's therapy and care. The skills mastered in every quarter will be graphed as well as the entire skill list of the child will be recorded in a binder(file).