Our core values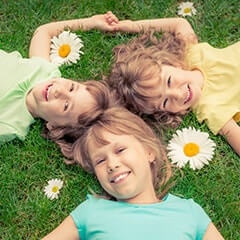 Why Choose Us
At BeChange, we proudly embrace the guiding principles of Applied Behavior Analysis (ABA) as the cornerstone of our approach. Our philosophy is deeply rooted in the core values of child-centered, naturalistic care. We ardently recognize the innate uniqueness and boundless potential residing within every child we serve. Our primary focus centers on children with autism spectrum disorders, specifically those aged between 2 and 10 years, where our specialization lies in delivering highly personalized and intensive ABA programs.
At BeChange, we cultivate a profoundly collaborative relationship with the families enrolled in our programs, considering them not just participants but vital contributors to our shared success. We ask them to sit inside the classroom to watch the daily sessions. Empirical research consistently affirms that ABA therapy stands as the most effective, data-driven, evidence-based treatment for Autism.
Our News
The perfect class for your child with the best staff and best teachers.
The perfect class for your child with the best staff and best teachers.
The perfect class for your child with the best staff and best teachers.
Our happy parents

Good Center with quality staff who work hard in bringing Change in the life of an autistic child which was true in the case of my child who learnt many skills in a period of 16 months. I'm very happy about that. The management keeps monitoring the program of the child periodically. Thanks to the management and the therapists for their dedicated efforts in nurturing the kids. Wishing them all the best….
Google Review

I have been taking my son to Be change since the last 2 years. He learnt to communicate and many other things. He enjoys going there. I have discussed many of the issues we faced and with their advice and help, have been able to overcome them. They are also open to feedback and suggestions.
Google Review
A very good team of dedicated professionals striving hard to bring positive changes in lives of children affected with Autism. We have spent more than a year here and personally seen significant improvements and changes in our child.
Google Review